Leadership in time of turbulent change
Lecture "Leadership in time of turbulent change" by Ivica Mudrinić will be held on December 13th at Forum at 5:30pm, organized by MBA Croatia.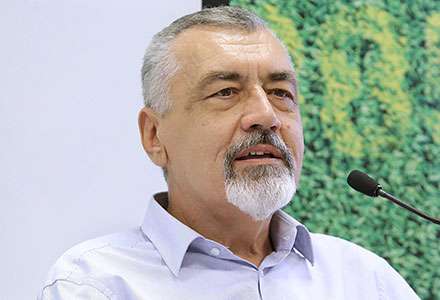 Predavanje na temu "Umijeće upravljanja u vremenu naglih promjenama i prilika koje otvaraju privatizacije" održat će Ivica Mudrinić.  Neke od tema koje će biti predmet predavanja su "Što je zajedničko u upravljanju u javnom i privatnom sektoru, u velikim korporacijama i start-up kompanijama, Hrvatskoj i najnaprednijim globalnim središtima?", "Kako se upravlja korporacijama i zašto su neke korporacije uspješnije?", "Što je leadership i zašto je bitan?", "Što je privatizacija te zašto i kako se privatizacija provodi?", "Što dobivamo/gubimo privatizacijom?", "Koja je uloga menadžmenta u privatizacijskim procesima i je li moguće zadržati poziciju nakon promjene vlasništva?", "Koje vještine su bitne na upravljačkim pozicijama i kako razvijati karijeru u vremenu naglih tehnoloških i socioekonomskih promjena".
Na predavanju će biti iznesen primjer privatizacije Hrvatskog telekoma.
Ulaznice su dostupne preko Entrio sustava, dok je ulaz za članove MBA Croatia besplatan.