Training for success in business
August 29th – Want to improve your business efficiency? We have training for you!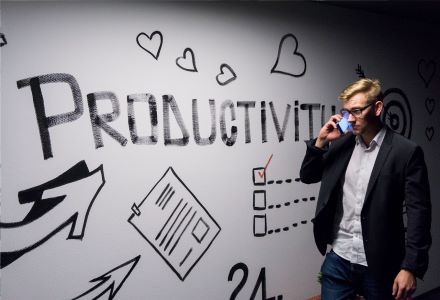 Educamix, u četvrtak 29. kolovoza , kod nas u Forumu, organizira trening na temu 'Kako unaprijediti svoju efikasnost u poslu'.
Polaznici će naučiti sljedeće:
– važnost aktivnog pristupa u organizaciji vremena i radnih zadataka
– osvijestiti vlastiti pristup u organizaciji vremena i zadataka: prepoznati prednosti i nedostatke
– koristiti praktične i učinkovite alate organizacije vremena i zadataka kako bi poboljšali osobnu učinkovitost i učinkovitost poslovne okoline
– prepoznati vlastite ciljeve i prioritete
– odrediti što nam je najvažnije obaviti (ciljevi), i kako to postići u optimalnom vremenu
– osvijestiti i promijeniti svoj odnos prema svojem i tuđem vremenu
– izboriti se za vlastito vrijeme, a da se pritom ne ugrožava poslovni proces
– poboljšati vlastite sposobnosti upravljanja vremenom u svrhu poboljšanja efikasnosti i motivacije
– iskoristiti vlastite snage i mogućnosti za efikasno upravljanje stresom
Više informacija o treningu i o načinu prijave pogledajte na sljedećem linku.