Happy Easter!
Happy Easter and merry and sweet holidays in the company of the loved ones to all the friends, partners and previous and future clients wishes FORUM Zagreb!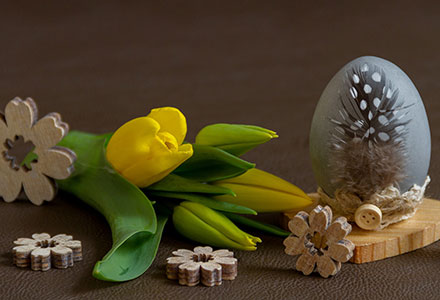 Uskrs je blagdan koji donosi optimizam i veselje, simbol je rađanja novog života kao i proljeća. Tako slaveći Uskrs slavimo nadu i vjeru, slavimo buđenje prirode kao i novih životnih i poslovnih prilika.
Iza nas je bogati početak kongresne godine koji je obilježen brojnim konferencijama, seminarima, edukacijama, zanimljivim predavanjima, kongresima i sličnim događanjima. Uistinu užurban i živopisan prvi dio godine nanovo je obogatio naš kongresni centar novim poznanstvima i iskustvima.
Kako se bliži vrijeme još jednog velikog blagdana, tako se veselimo malo odmoriti u krugu svojih najmilijih uz svečanu blagdansku trpezu, šarene pisanice i veselo društvo. Naravno, za vas smo uvijek na raspolaganju za sve vaše upite i s veseljem očekujemo nastavak bogate poslovne sezone.
Sve najbolje za nadolazeće uskrsne blagdane, da ih provedete u miru, radosti i zajedništvu, Vama i Vašim obiteljia želi FORUM Zagreb!