Lecture of the world's guru of quality
April 16 – The Forum will host a lecture entitled "The Basics of Customer Satisfaction according to Kano Model" by the world-renowned quality expert Dr. Noriaki Kano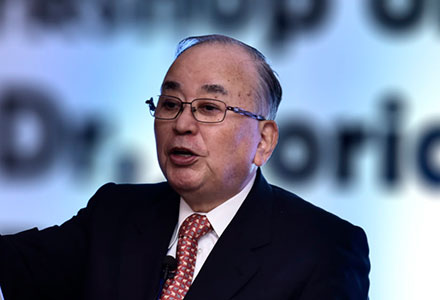 Kada se govori o imenima koja su obilježila razvoj upravljanja kvalitetom, među njima se posebno ističe dr. Noriaki Kano, autor poznatog Kano modela. Dr. Kano je održao predavanja u više od 70 zemalja svijeta, a svojim neumornim radom i dalje obogaćuje područje upravljanja kvalitetom. Dr. Kano će ove godine po prvi put posjetiti i Hrvatsku.
U sklopu posjete, dr. Noriaki Kano će održati predavanje "The Basics of Customer Satisfaction according to Kano Model". Ovo je jedinstvena prilika da iz prve ruke čujemo razmišljanja svjetski priznatog gurua kvalitete čiji je model zadovoljstva kupaca 70-ih i 80-ih godina 20. st. trajno promijenio pogled na korisničko zadovoljstvo. Predavanje će se održati 16. travnja u 13:00 h, u kongresnom centru Forum Zagreb.
Predavanje će se održati u organizaciji Metroteke, hrvatskog umjernog laboratorija s jednim od najširih područja ISO/IEC 17025 akreditacije u Europi, a koje obuhvaća 32 metode umjeravanja za 9 parametara.
Ulaz na predavanje je besplatan, ali je broj mjesta ograničen, pa se za rezervaciju mjesta potrebno javiti putem e-maila na adresu edukacije@metroteka.com.