Personal advisory about online studies
Personal advisory about online studies will be held on September 5th in Forum, organized by DOBA Faculty.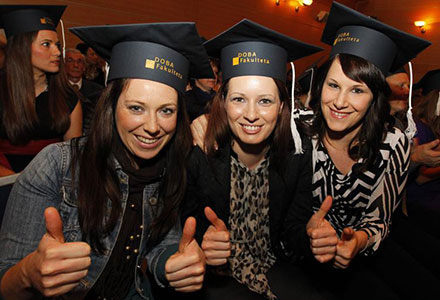 Način učenja u DOBA Fakultetu je individualan, uz savjete i procjenu suvremenih inovativnih pedagoških pristupa, a sve to u ugodnoj nastavnoj sredini i obrazovanju potpomognutom informacijskom tehnologijom.
Jedinstveni online studij za kojeg se svake godine odlučuje preko 1.500 studenata, nudi suvremene programe i predmete. Prava i dobra informacija ključna je za kvalitetnu odluku.
Sudjelovanjem na informativnom danu ili na osobnom savjetovanju, upoznat ćete način studija i posebnosti online studija na DOBA Fakultetu, saznati zašto su studenti tijekom studija tako uspješni, vidjeti tijek online studija uživo i provjeriti imate li uvjete za upis.
Više detalja o samom studiju, informativnom danu i osobnom savjetovanju, možete saznati na službenoj stranici DOBA Fakultet.