From warm welcome to excellent service
We offer tailored service, from planning to implementation all types of events and with our highly professional stuff and warm welcome you are certain that your event will meet all expectations.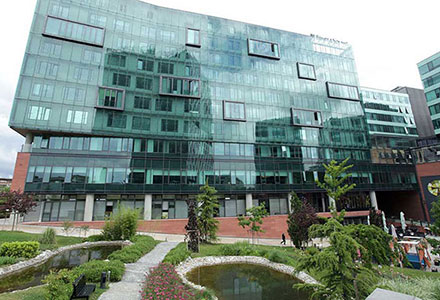 Naša priča započela je prije 7 godina kada smo se smjestili u poslovnom centru Green Gold. Prostirući se na 1.300 m2, nalazimo se u samom ekonomskom i poslovnom srcu Zagreba gdje su gradski parking, podzemna garaža, trgovine, restorani i prekrasno uređeni park detalji koji čine razliku. Kod nas su vam na raspolaganju osam višenamjenskih i dimenzijski prilagodljivih kongresnih dvorana koje su opremljene vrhunskom tehnologijom, zvučno su izolirane i savršeno klimatizirane. Naše stručno osoblje uvijek je na raspolaganju za savjet koju dvoranu odabrati.
Pratimo najnovije trendove i tehnološke inovacije, a osim osnovne kongresne opreme poput kvalitetnih projektora, projekcijskih platana i ploča, razglasa i mikrofona, Forum je u potpunosti pokriven bežičnom internetskom vezom brzine od 50 MBps uz mogućnost postavljanja privatne mreže. Osim toga, na raspolaganju su i oprema za simultano prevođenje, prijenosnu video konferenciju, televoting, mobilne komunikacijske platforme te interaktivni zaslon osjetljiv na dodir.
Kako bi poslovno događanje proteklo besprijekorno od početka do kraja, omogućeno je brendiranje tvrtke u prostorima centra, postavljanje reklamnih materijala, dekoriranje dvorana, lounge namještaj, ukrašavanje cvjetnim aranžmanima, fotografiranje, audio-video snimanje, najam štandova pa čak i vrlo zanimljiva i inovativna terapija čistim kisikom Kiskura. Besplatno oglašavanje i promocija događanja također je dio naše ponude. A prostrana i elegantno uređena blagovaonica uz kvalitetan catering prava je oaza za doručak, pauze za kavu, ručak ili večeru.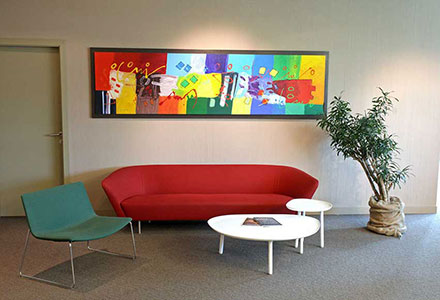 Dugogodišnjim iskustvom u kongresnoj industriji postali smo odličan stručni savjetnik za organizaciju svih vrsta poslovnih i društvenih događanja. Savjet oko odabira dvorane, njenog postava i uređenja, kao i savjet prilikom odabira audiovizualne opreme, tehnologije, programa lojalnosti za vjerne klijente i vrste pauza – samo su neki od brojnih pogodnosti.
Postanite dio naše priče i uvjerite se u kvalitetnu, brzu i učinkovitu uslugu u svakom trenutku – i to sve uz srdačan osmijeh. I za kraj, ali ništa manje važno, ponudit ćemo vam odličan omjer cijene i pruženih usluga, dok nam suradnja s renomiranim partnerima osigurava dodatnu kvalitetu koju su prepoznali brojni zadovoljni klijenti.
Vaš Forum