Employee motivation and self-motivation
What motivates an employee and how team leader influences employee's work performance, find out at the "Employee motivation and self-motivation" training which will be held on September 21 in Forum.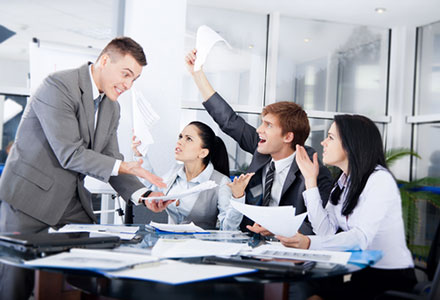 Trening je namijenjen vlasnicima poduzeća, menadžerima svih razina, voditeljima projektnih timova i suradnicima koji će u dogledno vrijeme preuzeti rukovoditeljsku funkciju.
Polaznici će naučiti razumjeti kako vođa tima utječe na radni učinak djelatnika, moguće izvore motivacije, alate motiviranja djelatnika u svom timu, specifične alate motiviranja i kako ih koristiti, kako predvidjeti i otkloniti prepreke te kako prepoznati što motivira ljude oko nas.
Tijekom 8 školskih sati trajanja treninga, polaznici će imati predavanja, vježbe individualnog i grupnog rada, upitnike samoprocjene, primjenu i analizu rezultata uz odgovarajuću diskusiju, razmjenu znanja i iskustva.
Detaljnije o programu treninga možete saznati na službenoj stranici Educamix.