And we are going on vacatioooon!
Summer is ahead of us and it's time to go on vacation and prepare us for everything that's waiting for us. The Forum Zagreb's team is going to charge the batteries to make you welcome, as always, with a smile on our faces.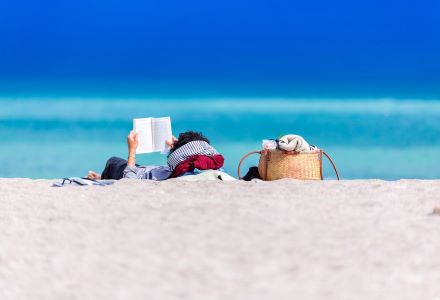 Kako smo imali vrlo zanimljivu prvu polovicu godine s mnoštvom različitih i zanimljivih događanja; prva polovica godine je proletjela brže od očekivanog.
Ljeto je ispred nas i vrijeme je za odmor i pripremu za sve ono što nas čeka. U najavi imamo mnogo događanja i tim Foruma Zagreb ide napuniti baterije kako bi vas dočekao spremno, kao i uvijek, uz osmjeh na licu.
Naš kolektivni godišnji kreće 29. srpnja i traje do 04. kolovoza, no to ne znači da tu nismo za vas! Ukoliko imate bilo kakvih pitanja ili želite rezervirati dvoranu, slobodno nam se javite putem kontakata navedenih na web stranici i rado ćemo vam izaći u susret i olakšati organizaciju vašeg događanja.
Također, nadamo se da ćete i vi iskoristi ove lijepe dane, odmoriti se i uživati u planinama, moru i suncu!
Želimo vam još puno uspješnih događanja i prekrasno ljeto!
Vaš Forum