MBA lecture: Do we have the right to an error?
December 13th – The latest lecture by MBA Croatia this year that will deal with business and management issues in the era of digital technologies and public communications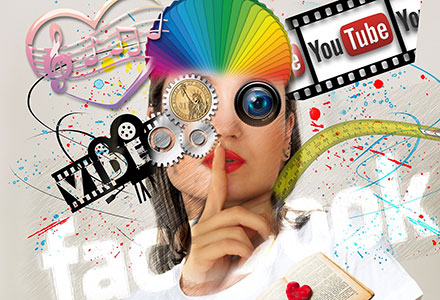 Posljednje ovogodišnje predavanje udruge MBA Croatia, održat će se 13. prosinca u kongresnom centru Forum Zagreb s temom "Imamo li pravo na pogrešku?", a bavit će se pitanjima prožimanja medija i tehnologije, odnosno je li to problem ili izazov, ili možda oboje? Gost predavač bit će gospodin Dražen Tomić.
O predavanju:
Biznis i menadžment u doba digitalnih tehnologija, medijska scena je nikad veća i rasprostranjenija. Novinari, mediji, blogeri, influenseri..
Ključno je pitanje imalo li pravo na pogrešku u komunikaciji, načinu odnosa prema korisnicima, novinarima i medijima u vrijeme "booma" i promjena na društveno-sociološkoj sferi života?
Tehnologije koje su danas prisutne, i one koje dolaze – AI, machine learning, deep learning, VR, AR, prepoznavanje glasa.
Telekomunikacije budućnosti – 5G i što on znači?
O predavaču:
Dražen Tomić, osnivač i glavni urednik ICTbusiness.info, ICTbusiness.biz, ICTbusiness TV i Gameperspectives.hr, glavni producent Tomich Productions. Više od 25 godina u novinarstvu, dobitnik je niza novinarskih nagrada, nakratko u medicinskom biznisu i analitičar u američkoj korporaciji. Radio je u tridesetak redakcija, neke od njih su: Hrvatski Obzor, Večernji list, Business.hr. Danas u vlastitim izdanjima, na mjestima od novinara do urednika. Svestran, i ne libi se uzeti kameru u ruke i snimati pa je tako nastao i ICTbusiness TV – emisija koja prati portale ICTbusiness.info na hrvatskom i ICTbusiness.biz na engleskom jeziku, te donosi priče s top svjetskih i domaćih događanja iz svijeta tehnologije, telekomunikacija, robotike… Neki bi ga nazvali serijskim poduzetnikom, neki vanserijskim, ali ono što je sigurno jest da je "kućica" koju smo mu dali da ispuni za opis predavanja, i dio o predavaču, premalena za napisati što je sve radio, stvorio ili naučio. I još nešto, ne manje bitno, pri kraju je trećeg fakulteta, ali kako i sam navodi: "obrazovanje tu neće stati".
Ulaznice možete nabaviti preko sustava entrio.