MBA Croatia Business Conference
June 6th – Can companies in Croatia become competitive on the global stage? A rich international gathering of international experts will explore the way forward at the MBA Croatia conference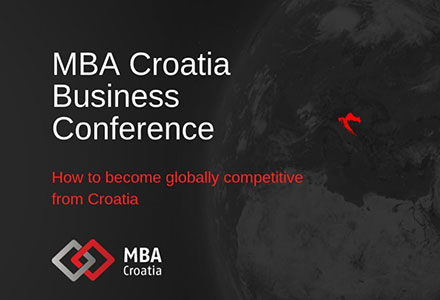 MBA Croatia, as an association, has a mission to create a better and more prosperous society.  Given this goal, this year they are organizing a conference called "How to become globally competitive from Croatia".
Their goal is through the first round table to inspire all of our companies with examples of successful companies to expand business to the international level. That is they gather best practice and the experience of companies such as: Oradian, Doking, Enikon, Rasco. And as they gather world class leaders, they consider it important not only to inspire, but to talk about the execution itself.
Having this in mind, the another round table is formed to comment best practices from countries like Latvia, Malta, Turkey, Slovenia. Moderators will be experienced economists and analysts, and we will also prepare a special guest for Key Note lecture.
Admission is free for members of the MBA Croatia Association, while the donation for non-members is 250kn and it can be purchased through this link.