ArchiCAD training for beginners
March 01-09th – The company 3D ART, authorized representative of Graphisoft, Abvent, Twinmotion and Modo, will hold an ArchiCAD training for beginners for a period of 4 days in Forum Zagreb.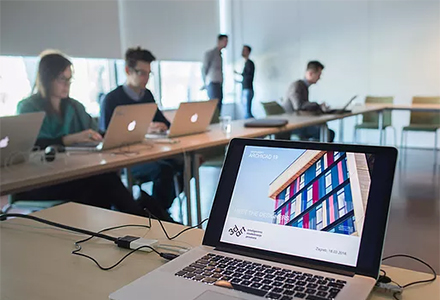 3D art je tim diplomiranih inženjera iz arhitektonsko-građevinske struke s dugogodišnjim iskustvom u praksi u kojoj se koriste rješenjima iz nadolazeće "inteligentne" 3D tehnologije. Ovlašteni su zastupnik za Graphisoft, Abvent, Twinmotion i Modo. Tijekom projektantskog dijela poslovanja, konstantno razvijaju nove metode rada i definiraju najbolje postavke kako bi što više optimizirali radne sate i povećali kvalitetu. Upravo to iskustvo, kroz profesionalnu obuku i radionice za sve softverske alate, spremni su podijeliti sa svima koji profesionalno koriste alate iz njihove ponude.
Tako će se jedna od njihovih radionica, ArchiCAD edukacija za početnike, u veljači održavati u kongresnom centru Forum Zagreb. Datumi edukacije: petak 17.02., subota 18.02., petak 24.02, subota 25.02. (od 8-16 h). Polaznici će kroz edukaciju savladati znanja i vještine potrebne za izradu BIM modela virtualne građevine, pripremu svih potrebnih nacrta (situacije, tlocrti, presjeci itd.) za izradu glavnog i izvedbenog projekta, te osnove izračuna količina.
Na edukaciju se možete prijaviti ovog linka, e-mailom na: kontakt@3Dart.hr, telefonski na +385 51 586 381 ili 095/ 313 68 00 (Tamara Godinić), svaki radni dan od 8-16 h.