10 business ideas you can launch for cheap
There is a list of 10 business ideas you can launch for cheap or even free.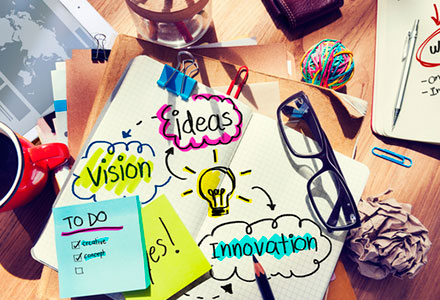 Consulting
Do you already have knowledge or experience in a specific area? Whether if it's showing a business how to go green, how to use new technology, or providing legal advice then you can easily start your own consulting agency. Since you already posses the knowledge and experience the main costs involved are going to be marketing business and networking, specifically purchasing a website and business cards.Interested? Check out this consulting guide I put together to help get you consulting business up-and-running.
Bicycle Repair/Sales/Storage
In 2015 the Bicycle industry pulled in over $6 billion. With so many people purchasing bicycles, they're going to need someone to repair them when they eventually breakdown. Since this is probably a seasonal business, you could also store bicycles if you have a large enough space. For example, if you lived near a beach, people could store their bikes with you instead of them transporting them back and forth.Interestingly, since it appears that more people are deciding to purchase used bicycles, then you could consider selling used bikes either in-person or online.
Chatbot Making
"Where 10 years ago every company needed a website and five years ago every company needed an app, now every company needs to embrace messaging with AI and chatbots," said ChatBot expert Murray Newlands. While making a chatbot sounds complicated, tools like Chattypeople allow you to easily build a Facebook bot without having any previous coding knowledge.
Door-to-Door Delivery
More and more businesses are allowing customers to order products online, such as your local grocery store or pizzeria. Not all of them, however, deliver. That's where you can into play. You can deliver these products.Or, you could start your own business like Door To Door Organics – which is an online grocer of natural and organic products that's delivered to your home. The company started in 1997 for just $700 and is posting around $40 million in revenue.
Infoproducts/Educational Programs
Selling "how to" information is a great business idea. Not only are you profiting from a passion or a skill that you already have, it's incredibly low cost. Just purchase a website, start creating top notch content, and maybe invest in some ads. Since this is a competitive area, focus on a niche that isn't frequently discussed.
Tour Guide Service
This probably won't work if you reside in an area that doesn't have a lot of tourists, but if you do and are intimately familiar with popular sightseeing attractions than start your own tour guide service.Again, a website and some business cards can get you started. You can also sign up with a website like Vayable.com who will find customers for you – for a cut of the revenue obviously.
Home Repair/Restoration
If you have the skills and equipment, then why not start your own home repair or restoration business? Having a specific area, however, is going to set you apart from other construction business.For example, Toby Woodward started his flooring business with $50 and a box of business cards. Best of all? You don't need to invest in inventory since you're more focused on installation or repairs.
Senior Services
Since there are more than 46 million people in the U.S. who are 65 years of age or older, and that figure is expected to increase to approximately 98 million by 2060, there are a lot business opportunities involving seniors.This includes companionship, running errands, or providing advice for family members.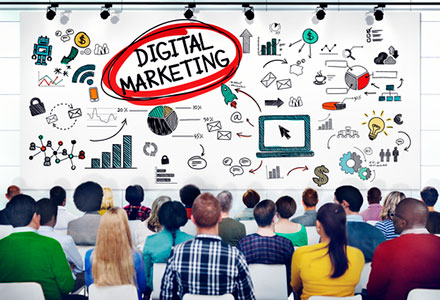 Online Marketing Services
Even if you don't have a background in online marketing, you can take a cheap online course to get started – particularly with SEO.This is another competitive industry, so if you want to stand out, focus on a niche area, such as AdWords, or emerging marketing fields like influencer marketing.
Blogging / Vlogging
Yes. Blogging is alive and well. Best of all? It only costs a couple of dollars to get started. Patience, along with a basic knowledge of SEO and being able to create quality content is essential. If so, you may be able to join the top bloggers who earn high six figures.If you're charismatic and have some knowledge to share, then you can start a YouTube channel for next to nothing. People, like PewDiePie, are seriously making six-figures doing this.
Source: Lider.hr/Mashable.com